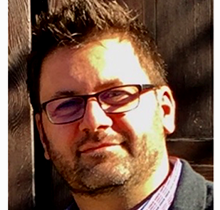 The Toronto Institute of Bartending was founded in 2002 by industry training expert, Len Fragomeni. While working as a corporate trainer and district manager for a major restaurant and bar chain in Ontario, Canada, Len noticed an industry wide need for better trained bartenders, servers and other front-line staff, as well as better bartending schools, so he used his experience and vast industry knowledge to create the Toronto Institute of Bartending.
Len's vision has always been to train bartenders with the skills required to be successful, as well as the customer service habits needed to make it in this industry. With increased focus on skills and product knowledge, as opposed to simple recipe memorization, this approach to training equips our students to be far more employable than those from other bartending schools.
Delivering quality of training, while elevating bar culture as a whole, our organization has earned the privilage to work with the industry's most reputable and highly regarded spirits companies, brands and other industry professionals. Along with his dedicated team of industry training professionals, Len has made the Toronto Institute of Bartending the top bartender and server training centre in Canada.
in 2012, exactly ten years after the inception of the Toronto Insitute of Bartending, Len converting the school into a real, live, open-to-the-public bar named SpiritHouse. The concept was simple... Offer the largest selections of spirits rivlaled only by the LCBO to allow guests and students to learn through tasting.
SpiritHouse continues to rank year after year as Toronto's top spirits bar, and one of the city's top cocktail hotspots. The food is quite good too.
All TIB programs are held atSpiritHouse.
| | |
| --- | --- |
| | Top Training Programs |
| | All of our Programs & Workshops include tasting modules that cover all global spirit and alcohol categories. Our partnerships allow us to bring you internationally recognized Brands to enhance your training experience. Our 'Liquid to Lips' method of product knowledge training truly allows you to gain the insight you need and is the best, and most affordable in the industry. |
| | Train at SpiritHouse |
| | Train in your city's hottest cocktail bar, not a simulated training facility. Learn behind a bar, professionals work at. Versatile and professionally designed, the SpiritHouse bar is the perfect setting to practice and perfect new skills before getting behind any bar. Stocked with an unmatched selection of spirits, our training facility is renowned as "the" bar, today's bartenders want to get behind. |
| | Taught by Real Industry Professionals |
| | All of our Programs & Workshops are taught by true industry professionals that continue to work in the field as trainers, bartenders and bar consultants. Our team leverages our successful SpiritHouse bar practices to ensure instructors and our curriculum are current on trends, techniques, products and innovation. |
| | Optimal, Relevant Skills Training |
| | All of our programs teach the latest techniques employed by the industry's top bartenders, those sought after by today's employers. We also dedicate time to coaching you on guest service habits that will allow you to stand out from the competition, make you a favourite with guests, set you up to succeed and maximize your earning potential in the industry. |
| | Industry 'Cred' |
| | Our list of industry clients reads like a "who's who" of the national hospitality scene. Consulting on everything from cocktail menus, to bar design, to brand launches, our team has worked with everyone from international spirit brands, to the city's hottest Food & Beverage operations and boutique cocktail bars. We continue to be active through the Institute and other channels, in promoting and developing bar culture across the country. |
| | Job Search Resources |
| | We will point you in the right direction when looking for your perfect industry job. Vast industry contacts and relationships allow us to provide insight into exactly what sought after employers are looking for. Interview and resume coaching, coupled with the skills you will learn, set you above the field when trying to land that ideal bar job. |
| | Value |
| | No other school in the country can match our unparalleled level of industry reach, education, product tasting and skills training that we offer for the price. |
| | |
| | |