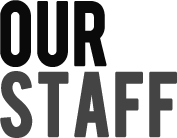 Not Just Bartenders
TIB's qualified instructors are carefully chosen and must have diverse bar experience in all aspects of the industry including pubs, clubs, restaurants and bars. They must also have the valuable industry management and training experience which is crucial when offering top level training programs and workshops. Our instructors continue to work within the industry to enhance their knowledge and train through workshops and seminars to make sure you're learning relevant and up-to-date information.
We ensure that all of its instructors are cross-trained in every program and workshop we offer, including Smart Serve, beer and wine knowledge to ensure only the highest level of training is filtered through to you.

Industry Consultants
TIB instructors also work with the majority of the brands you see in the LCBO. We deliver services such as menu/recipe development, brand marketing, PR, and much more to help brand managers get their brands noticed.

We've appeared on every major television, radio and newspaper networks across the country from Ottawa to Vancouver to promote numerous partner brands, as well as bar culture as a whole. They include City TV Toronto, Calgary, Edmonton, Vancouver and Winnipeg, Rogers, A-Channel, CBC, and countless other local radio and televison stations through the country. We also written or interviewed articles from local/university publications, to large national newspapers such as the Toronto Sun's 24 Hours, The Toronto Star, Metro and many more.

We've also provided, and continue to provide, on-site training to some of Canada's top hospitality operators and licensed establishments.

Events Staff - Guaranteed jobs for top TIB grads.
From large scale drink shows and LCBO events to corporate and private parties, TIB staffs events right across Canada. We employ a core group of events staff all of which are past TIB students and were chosen for not only achieving top grades, but for their abilities to offer top level service as well.

You too have the opportunity to work for TIB as we're always looking for more qualified staff, and only hire from within to ensure the brands and companies we work with are receiving optimal service and value.